Prepare to lead in the public sector with The Mandela School's MPhil in Development Policy and Practice
The Nelson Mandela School of Public Governance's Master of Philosophy (MPhil) specialising in Development Policy and Practice offers a structured and sustained learning experience with abundant opportunities for applied research on effective approaches and practices of public policy design and implementation in the African continent. This multi-disciplinary degree includes a balance of theoretical and practical skills and provides candidates with an opportunity to deepen their mastery in the discipline of Development Policy and Practice or to facilitate a move from another field of study.
What will I gain from this programme?
The MPhil in Development Policy and Practice teaches students to address the challenge of designing, winning support for, and implementing new programmes in government and the broader public sector with strengthened capacities to:
Analyse how governance, political economy and institutional shortfalls influence outcomes, and explore practical ways of moving forward, which take these institutional realities into account.
Design and implement trade and industrial policies for African countries, including the study of regional value chains and cross-border infrastructure.
Learn about Africa's bilateral, regional, and multilateral trade negotiations, especially, the African Continental Free Trade Area, through the use of simulations and case studies.
Build individual, team and organisational capabilities and effectiveness through personal development and understanding public sector institutions and governance systems, and application to current challenges, constraints and opportunities.
Operate in one or more key policy areas, such as economic development, environmental sustainability, or health policy.
Become increasingly skilful leaders, with a strong focus on personal development and people-management.
Undertake research that both addresses practical policy and implementation challenges and meets requisite standards of rigour.
MPhil Application Process 
Admission Requirements
Candidates must hold an Honours degree or NQF level 8 equivalent with a minimum average of 65% in order to apply.
How to apply
Apply online via the UCT application portal.
Please keep the following documents nearby as you will be asked to upload these during the application process:
current CV with referee details
certified academic transcripts
a letter motivating your participation in the class (please indicate in your letter of motivation where you heard about our Master's)
You will also need to courier the original certified academic transcripts to:
The Admissions Office
University of Cape Town
c/o Bremner Building Lower Campus
Rondebosch
7701
South Africa
Should you experience any difficulties with your application please contact the Admissions Office: Email: admissions-pg@uct.ac.za
Tel: 021 650 2128
Physical address
The Admissions Office, University of Cape Town,  Level 4, Masingene Building
Middle Campus
Rondebosch
Cape Town
South Africa
Please take note: Scholarships
A limited number of competitive, fee-only scholarships have been made available upon acceptance, based on academic excellence and financial need. All admitted applicants will be allowed to apply for the Nelson Mandela School Scholarship. Applications for the Scholarship open in November. For more information about the scholarship application requirements, email Ms Zikhona Sikota at zikhona.sikota@uct.ac.za.
Curriculum
The degree is offered on a full-time basis over a two-year period. The first year of the programme is dedicated to coursework, while the second year is meant for the dissertation. Students are expected to attend two-hour seminar style lectures for each course at least once a week.
First year courses
1. Policy making and Implementation

 

The objectives of the course are to (a) provide an orienting framework for achieving better development results by aligning policy choices and approaches to implementation with political and institutional realities; and, (b)  provide an opportunity to apply the framework in addressing concrete development challenges of direct relevance to the participants' country contexts. 

The course will argue that reforms need to be compatible with the incentives of a critical mass of influential actors, so that they have a stake in the reforms and are willing to champion them in the face of opposition from those who benefit from the pre-existing arrangements. The aim is to identify entry points through which to nudge things along, seeking incremental gains that can give rise to a cascading sequence of change for the better. The course thus aims to encourage the exploration of possibilities that respond creatively to the governance ambiguities of our early twenty-first century.

  

2. Leadership in Public Governance

 

The public service can be a turbulent and complex space demanding high levels of emotional intelligence, resilience and critical judgment, i.e. discretion. Public managers operate in a world of volatility, uncertainty, complexity, and ambiguity (VUCA) that challenge and frustrate them in developing and implementing public policy. In this transforming landscape, as illustrated by the COVID-19 pandemic, public leaders are expected to lead in adaptable, innovative and compassionate ways.

The immersive and interactive course places emphasis on theory and practice related to emotional and social intelligence, neuro-leadership, integral theory, and mindfulness. Participants are supported to heighten their self- and social awareness towards achieving their personal growth plan and directing their personal agency toward orchestrating change for public good. A key component of the course draws on case studies to explore ethical leadership and public accountability, in particular, ethical awareness, ethical blindness and ethical decision-making, including whistleblowing. The emerging theoretical focus on the interaction between individual and institutional integrity, is examined in the light of a critical evaluation of current international efforts to counter corruption.

  

3. Topics in African Economic Transformation

 

This course will help students navigate the challenges presented by an adverse global context and emerging megatrends when pursuing structural transformation. It will assess the opportunities offered by regional dimensions, modern-day industrialisation pitfalls and innovative sources of financing. Africa undoubtedly has great potential, but the size of the challenge that African leaders face as countries prepare to take their place in the future global economy is also considerable. They must transform their economies in the context of a harsh global climate, where patterns of industrialisation have changed, characterised by an unfriendly trade environment, complex intellectual property rights, circumscribed policy space, and fractured internal structures. Case studies and in-depth analysis of uneven efforts at structural transformation will help illustrate the complexity of policy making.

4.Research Design and Methods

 

This course prepares students for their thesis work by introducing them to the fundamental principles of research design and methodology in qualitative, quantitative and mixed methods research. It covers the following core areas: the philosophies of the major research paradigms, ethics, values and virtues in contemporary research, conducting research in institutional contexts, and research design and current methods of data collection, data analysis and report writing.

5. International Trade negotiations & Global Governance

 

The course aims to provide students with the capacity to critically examine and evaluate the trade policies of South Africa and the African continent. It will enable students to engage and participate in trade strategy formulation and negotiations at a bilateral, regional or multilateral level. Students acquire skills to advise governments, business organisations and regional and multilateral agencies on trade policies and trade diplomacy.

The course provides students with an overview of the changing architecture of the global trading system and the role of Africa in global governance and equips them with the theoretical and practical tools to evaluate the unfolding regional integration process underway in Africa. This includes a focus on the African Continental Free Trade Area (AfCFTA) negotiations. South Africa's role in the continent will be critically examined with a view to exploring how South Africa can play a developmental role that supports development integration. Africa's trade relationships bilaterally with its main trading partners in the North (the EU and US) and the South (China and other developing countries) will be explored and analysed by using case studies and simulations. Africa's role in the multilateral trading system is critically examined. The history and role of developing countries in the GATT/WTO will be critically discussed. And a simulation of the negotiations on reform of the WTO will be undertaken to highlight the different perspectives between developing and developed countries.

  
Second year minor dissertation
This is the final phase of the MPhil programme, in which the participant conducts research and submits a minor dissertation of 20,000 words. The dissertation should demonstrate the participant's ability to apply the material covered in the MPhil programme to a concrete development problem.
It is desirable, though not required, that the dissertation address a development problem linked to the participant's work experience.
The dissertation generally should:
demonstrate mastery of the technical (economic and other) material relevant to the problem;
show an ability to diagnose the political, social and institutional environment within which the problem is embedded;
show an ability to assess how this environment influences what might be feasible options for addressing the problem; and
include and motivate a set of feasible technical and process proposals to address the problem.

 
Frequently asked questions
  1. Is there any kind of payment plan for tuition? When would payment be required, and could it be paid over time?

  

 

There are no payment plans available. An initial payment needs to be made at the beginning of February to enable you to register and the balance needs to be received in full by the end of June.

  

2. If there are scholarships, would they be awarded for the two years, or would people have to re-apply after one year?

  

 

The School has a limited number of partial fees (only scholarships) which can be applied for once you have been offered a place. These are, however, not guaranteed and we strongly urge all prospective students needing funding to seek support from external sources. Scholarships would be awarded for one year with the option of continued support in the second year depending on satisfactory academic performance and availability of funds.

  

 3. When will applicants hear about their selection and scholarship awards?

  

 

Offers of places will be made to successful applicants by the end of November.  The timeline for scholarship awards will be announced in due course.

  

4. How many coursework modules are there?

  

 

There are five semester-long courses and one minor dissertation:

 

1.       Research Design and Methods

 

2.       Policymaking and Implementation

 

3.       Leadership in Public Governance

 

4.       Topics in African Economic Transformation

 

5.       International Trade negotiations & Global Governance

 

6.       Minor Dissertation

  

 

There is one for the course on 'International Trade negotiations & Global Governance', accounting for 50% of the course grade.  All other assessments are based on written assignments.

  
MEET THE FACULTY MEMBERS
Dr Shanil Haricharan
is the Programme Convenor and Academic Director at the Nelson Mandela School of Public Governance. For the past five years and currently, he lectures on public leadership and organisational behaviour on the master's programme at the Mandela School. He completed a PhD at the University of Stellenbosch, in 2015, titled: "The impact of emotional intelligence on public leadership performance in South Africa." He has a BSc (Medical/Life Sciences) from the University of the Witwatersrand, an Advanced University Diploma in Adult Education from the University of Natal, and an MBA from the University of Cape Town. He has a diverse professional work experience for over twenty five years in the public sector as a senior manager, advisor, coach and consultant in the fields of public policy, development planning, institutional transformation, management and leadership development, knowledge management and research.  
Professor Carlos Lopes
is an Honorary Professor at the Mandela School and current AU High Representative to support Member States in the negotiation of a new agreement with the European Union post-2020 and a member of the organization's Reform Team, led by Rwanda President Paul Kagame. Professor Lopes served as Executive Secretary of the United Nations Economic Commission for Africa. Prior to this, he was UN representative in Zimbabwe and Brazil, director for development policy at the UN Development Programme, Executive Director of UNITAR, Director of the United Nations System Staff College, former UN secretary-general Kofi Annan's political director. He is a Visiting Professor at Sciences Po, Paris and serves in several Boards, including Geneva's Graduate Institute and Waterloo University in Canada.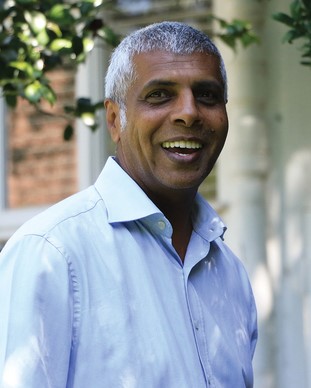 Professor Faizel Ismail is the Director of the Nelson Mandela School of Public Governance. He currently teaches at UCT, in the School of Economics, the Faculty of Law and at the Graduate School of Business. He has a PhD in Politics from the University of Manchester; an MPhil in Development Studies from the Institute of Development Studies (IDS), Sussex, and BA and LLB degrees from the University of Kwa-Zulu Natal (Pietermaritzburg) in South Africa. He was re-appointed to serve as the Chair of the International Trade Administration Commission (ITAC) for five years (2019-2023). He has served as the Ambassador Permanent Representative of South Africa to the WTO (2010-2014). Prior to this he was the Deputy Director General for International Trade and Economic Development (ITED) in the Department of Trade and Industry (dti). As South Africa's Chief Trade Negotiator, since 1994, he led the new democratic South Africa's trade negotiations with the European Union (EU), Southern African Development Community (SADC), Southern African Customs Union (SACU), and several other bilateral trading partners including the US, India, and Brazil. He was also South Africa's Special Envoy on the South Africa-USA AGOA negotiations between January 2015 and June 2016.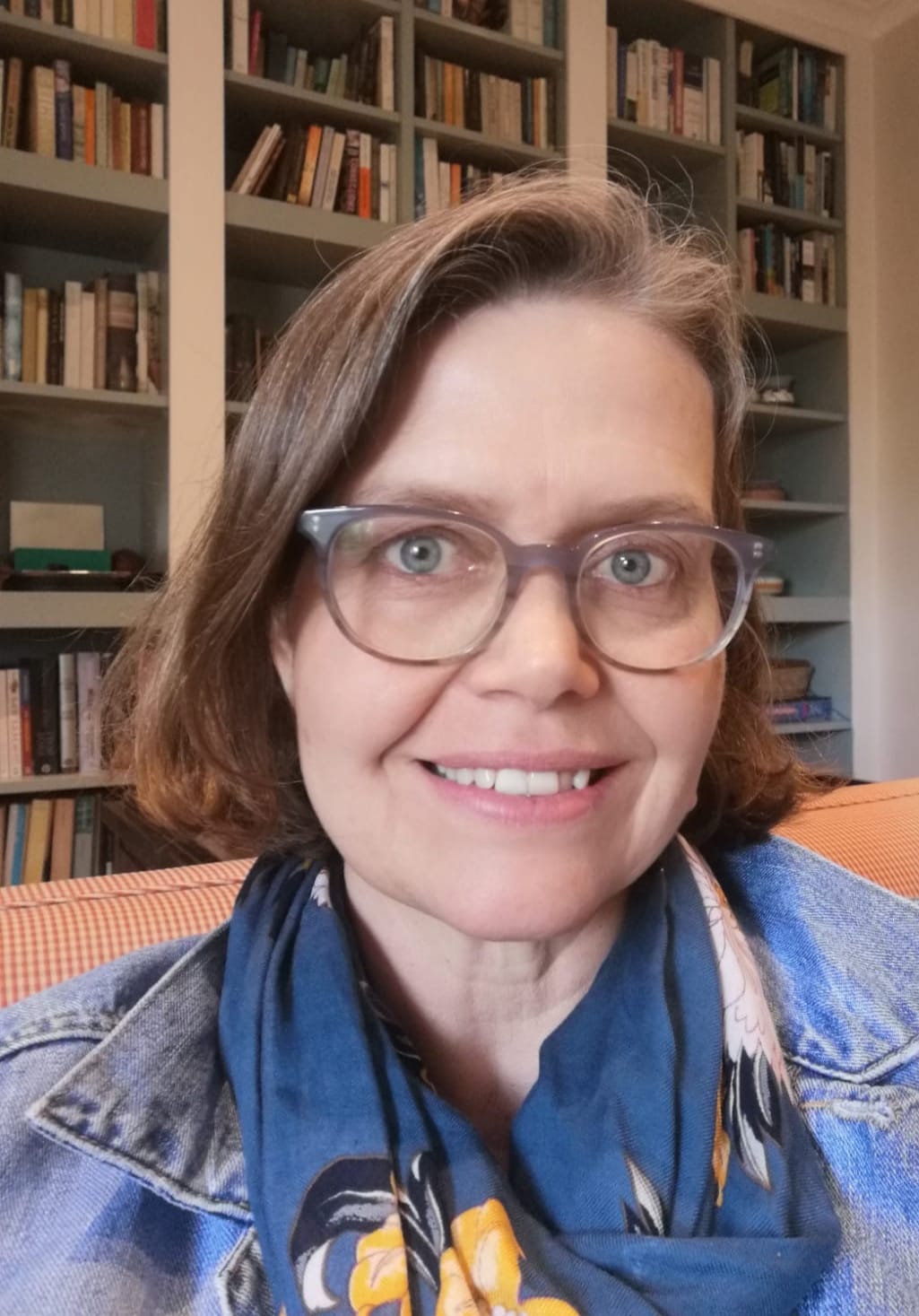 Dr Marianne Camerer is a senior lecturer at the Mandela School, where her teaching and research interests focus on ethics, leadership, anti-corruption and democratic accountability. From 2014-2019 she led the Building Bridges leadership development platform and initiated the Emerging African Leaders Programme (EALP) which now has over 100 alumni from ten African countries. She works with a team of facilitators to develop innovative executive training for senior public officials in Africa, with a particular focus on ethics and accountability. Prior to joining UCT, Marianne co-founded the international anti-corruption NGO Global Integrity and headed anti-corruption research at the Institute for Security Studies (ISS). Marianne qualified as an integral coach through UCT's Centre for Coaching at the Graduate School of Business. She currently serves on the advisory board of the Centre for the Advancement of Public Integrity (CAPI) at Columbia Law School. Marianne holds masters' degrees in public policy and political philosophy from Oxford and the University of Stellenbosch. Her Ph.D. in Political Studies, from the University of Witwatersrand, focused on "Corruption and Reform in Democratic South Africa".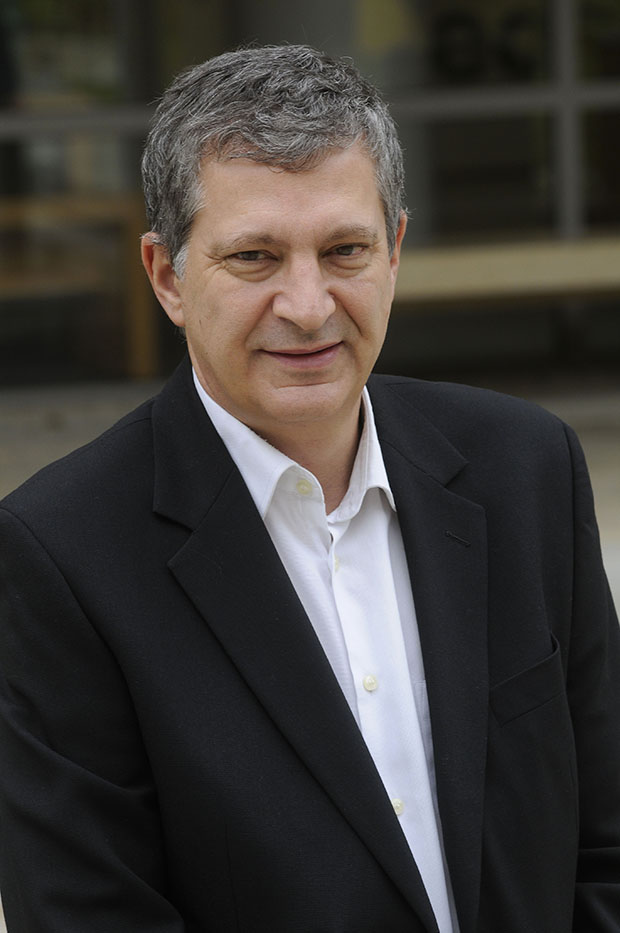 Professor Alan Hirsch is Professor of Development Policy and Practice at The Nelson Mandela School of Public Governance at UCT and was its founding director from 2011 to 2019. Born in Cape Town he is educated in Economics and History at UCT, Wits and Columbia. He taught at UCT, and then joined the South African Department of Trade and Industry in 1995. From 2002 to 2012 he managed economic policy in the South African Presidency, represented the Presidency in the G20, and was co-chair of the G20 Development Working Group. He serves on several boards including the European Centre for Development Policy Management and is a member of President Cyril Ramaphosa's Presidential Economic Advisory Council. He is currently visiting the South African Institute for International Affairs as a Bradlow Fellow. He was visiting scholar at the Harvard Business School, a regular visiting professor at Maastricht University, directed the International Growth Centre's research in Zambia, and was a member of the OECD secretary-general's Inclusive Growth Advisory Panel. He writes about economic development issues, including Season of Hope - Economic Reform under Mandela and Mbeki and The Oxford Companion to South African Economics.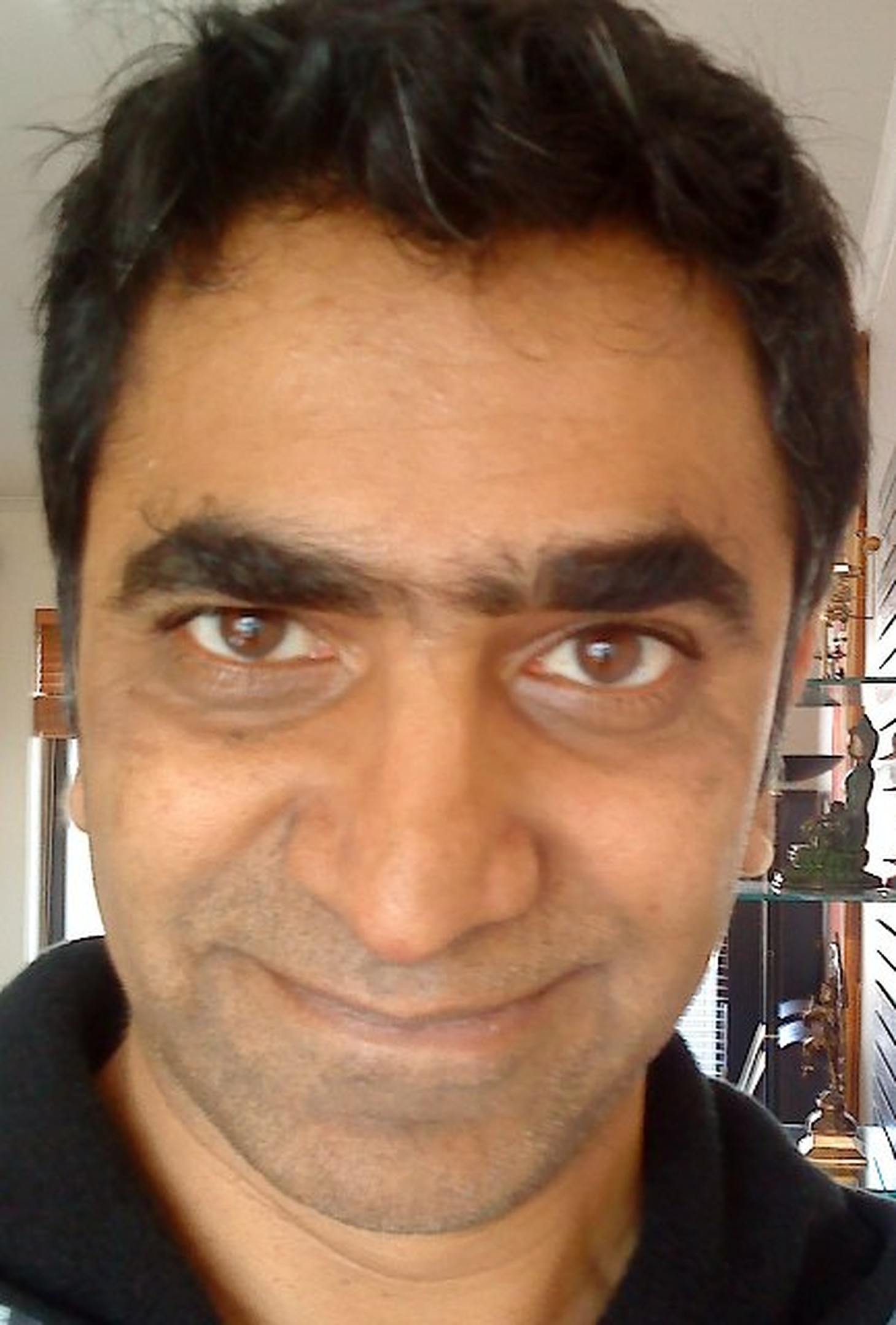 Professor Rajen Govender is an independent researcher, academic and consultant with 35 years of teaching and management experience in the university sector and over 20 years of experience consulting to institutions in the public, civil society, private and international development/donor sectors. His primary competencies are in research design and methodology (experimental, quantitative and qualitative), and complex multivariate modelling. His research portfolio covers public health, substance use, burn and traffic injuries, social justice, anti-discrimination, reconciliation, and development policy and practice. He has worked in diverse countries in Africa, Middle East and Asia, has published over 35 peer reviewed journal articles, co-edited the volume Rethinking Reconciliation: Evidence from South Africa, and authored over 80 commissioned reports and briefs. He currently divides his time at UCT between the Nelson Mandela School of Public Governance and the Department of Sociology, is Senior Research Specialist at the Violence Injury and Peace Research Unit (VIPRU) at the SA Medical Research Council, and Senior Research Fellow at the Institute for Justice and Reconciliation.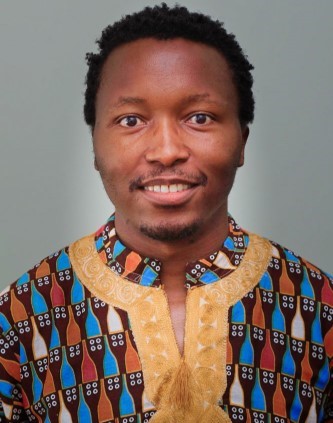 Mr Musa Nxele is a lecturer at the Mandela School, where he convenes masters courses and research related to political economy of development. He is completing a joint PhD in Economics and Development Policy and Practice at Université de Paris 1 Panthéon-Sorbonne and UCT, respectively. He also holds master's degrees from both universities, in economic development and globalisation. Before moving to tertiary education teaching at Rhodes University in 2017, Musa worked in the private sector in the fields of investment banking and industrial development consulting. He dedicates his life to the transformation of people and societies; driven by hope, and the incredible story of his hometown, Soweto.
In addition to the above faculty members, the programme invites a wide range of specialist guest lecturers that typically include Professor Brian Levy and Dr Nimrod Zalk.