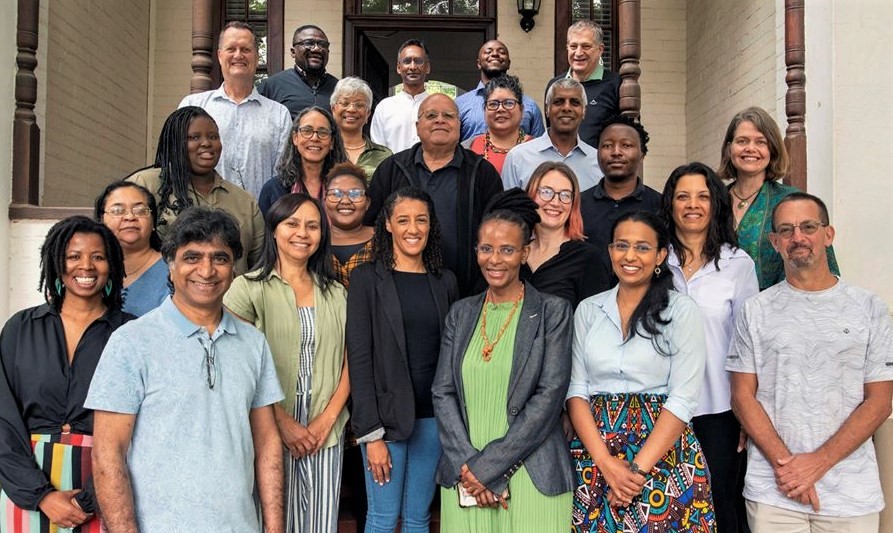 Mission
The mission of the Nelson Mandela School of Public Governance is to build inclusive, developmental, entrepreneurial and effective democratic African public institutions and strengthen ethical leadership for social change and sustainable development, in partnership with government, private sector and civil society. To learn more about the School's latest developments and multi-disciplinary programmes, check out this short video.
About Us
The Nelson Mandela School of Public Governance is located at the globally recognised University of Cape Town (UCT). The School is founded on five thematic pillars, which govern all aspects of the Schools activities:
democratic governance
the AfCFTA and developmental regionalism
climate change and sustainable development
social inclusion – vaccines and public health
public policy implementation
These five themes are all of strategic importance to Africa's long-term transformation and development.
The Nelson Mandela School's strategy for 2021–2025 is informed by UCT's four transformative principles, as outlined in its Vision 2030:
redressing inequality
returning dignity
amplifying voice and agency
advancing social justice.
The strategy  of the School is equally informed by the African Union's  Agenda 2063, which commits to building "an integrated,  prosperous and peaceful Africa, driven by its own citizens,  representing a dynamic force in the international arena".
These commitments of the School are integrated into institutional programmes and learning opportunities that advance democratic governance, developmental regionalism, sustainable development, social inclusion and public policy implementation and on the continent. The School strives to build capacity – at the individual, institutional and societal levels – by stimulating critical thinking and fostering engagement between theory and practice.
Activities
The Nelson Mandela School aims to build an esprit de corps amongst leaders in South Africa and Africa more broadly, and to promote peer networks and linkages between leaders in government and in other fields such as academia, business, civil society and the arts. There are four main components to the School's activities: 
A professional Master's in Development Policy and Practice;
Executive short courses designed for public leaders and officials, international and national non-profit organisations, think tanks and the private sector;
The Building Bridges programme which brings together established and emerging public leaders, policymakers and experts from across Africa on key policy issues;
A research centre on governance and development.
Key strategies for 2021–2025
The School's focus for the 2021–2025 period constellates around four key strategies/programmes/delivery areas:
1. Expanding the Research Programme
2. The Building Bridges Programme
3. Expanding the Executive Education and
4. Expanding the Academic Programme
| | |
| --- | --- |
|   |   |
| | |