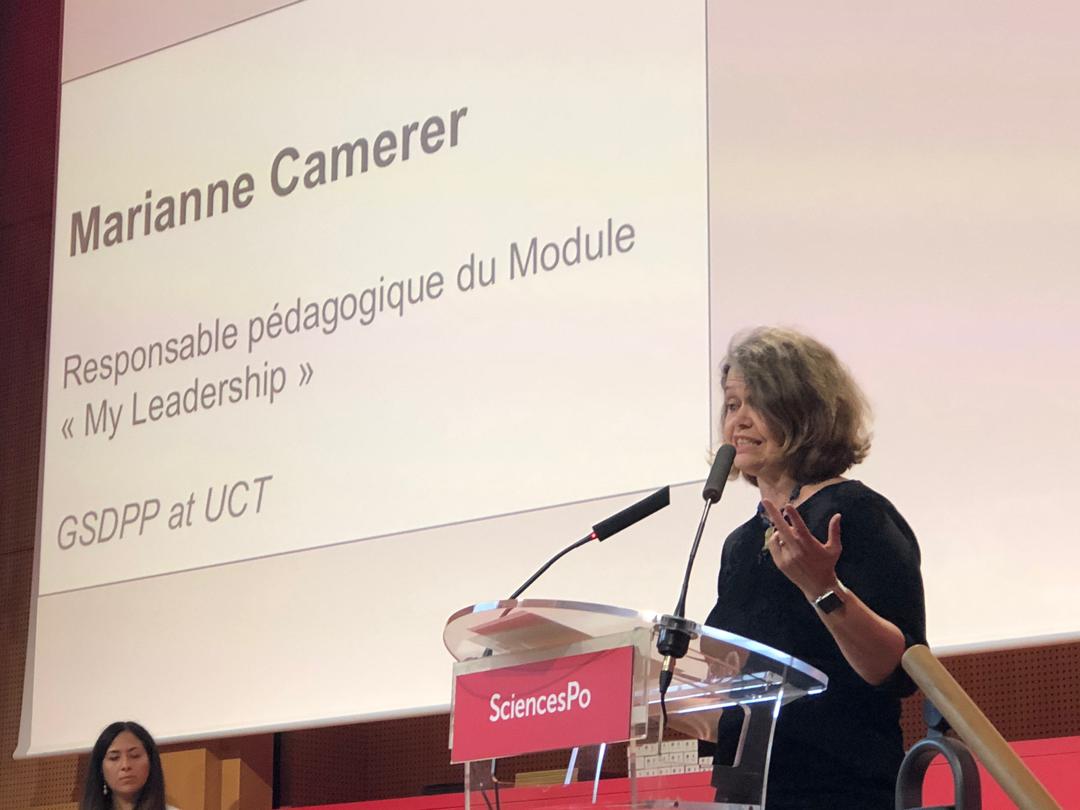 Dr Marianne Camerer recently attended the graduation ceremony in Paris of the 4th Cohort of LeAD Campus, the innovative leadership programme for social entrepreneurs, developed in partnership with the University of Cape Town's Mandela School, Sciences Po Executive Education, the ISM Groupe (Dakar) and Agence Française de Développement (AFD). Read her full address here. 
---
LeAD Campus is an exciting multi-site, collaborative and certificate-awarding programme for African professionals which develops leadership skills to help contribute to sustainable and inclusive growth on the continent.
The curriculum is designed to cater to busy professionals, with a combination of blended learning and intensive tranches of face-to-face workshops over the course of a semester.
LeAD Campus is coordinated by four African and French institutions: Sciences Po (France), the Higher Institute of Management in Dakar (Senegal), the Nelson Mandela School of Public Governance (South Africa), as well as CEFEB, the Corporate University of the French Development Agency (AFD). In keeping with the collaborative teaching and learning experience, participants attend classes across Cape Town, South Africa; Dakar, Senegal and Paris, France over the course of the programme.
Do you want to:
Become a true Leader?
Expand your professional network across Africa?
Pursue your professional goals with the support of an experienced mentor?
Master the fundamental skills needed to structure and develop your business?
Ensure your business properly addresses issues of sustainable and inclusive development?
Actively contribute to the development of the continent through your own projects?
Whether you come from the north, south, east or west of the African continent, from an English or French speaking country and work in the private or the public sector, LeAD Campus is for you. Unique and innovative, LeAD Campus – Global Leaders for Africa's Development – gives high-flying Africans all the necessary tools and methods to develop their leadership, vision and business skills, so they can drive sustainable growth across a continent undergoing deep changes and offering so many new opportunities.
For more information on the programme and to apply, see the French website or the English website.