"Lighting Up The Illicit Market" Report: Smoker's Responses to the Cigarette Sales Ban in South Africa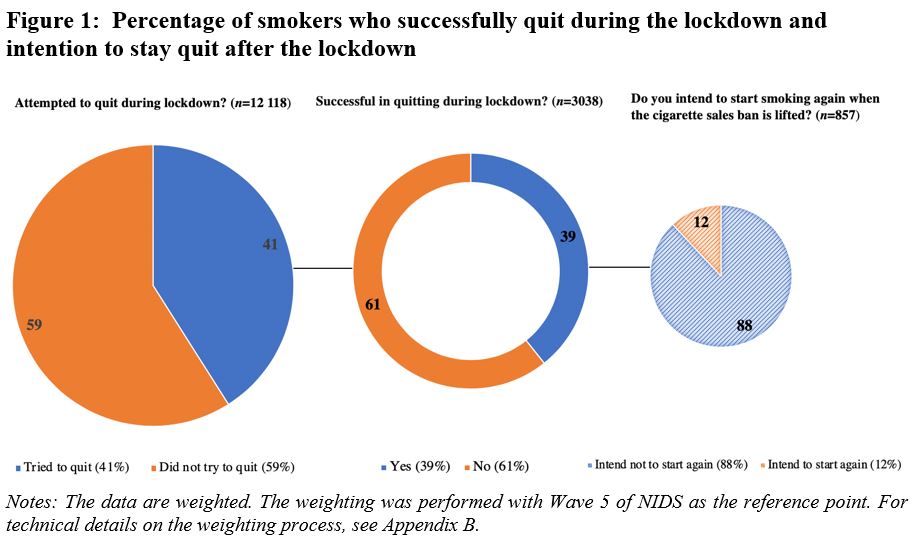 Cigarette sales have been banned since the start of South Africa's lockdown on 27 March 2020, as cigarettes are not regarded as "essential products or services". The ban has been controversial, attracting praise from public health groups and criticism from the tobacco industry and some members of the public.
Between 29 April and 11 May 2020 members of the Research Unit on the Economics of Excisable Products, based at the University of Cape Town, conducted an online survey among smokers to determine how they responded to the ban on cigarette sales during the lockdown, and to evaluate how the lockdown has impacted the market for cigarettes in South Africa. The survey was filled out by more than 16 000 respondents. From these responses, 12 204 analysable observations were derived.
Authored by Professor Corné van Walbeek, Samantha Filby and Kirsten van der Zee, this report's findings suggest that the ban on cigarette sales is failing in what it was supposed to do. While the original intention of the ban was to support public health, the current disadvantages of the ban may well outweigh the advantages.
Read the report in full here.